Company profile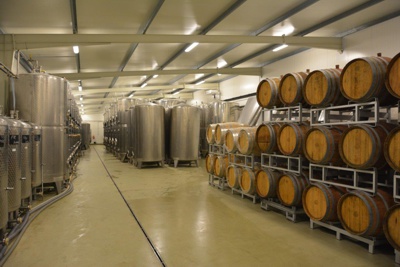 Philosophy, Present
The winery produces mainly wine from traditional varieties of grapes, which are obtained from grapes ripening in the vineyards of the best positions. Maximum emphasis is placed on quality grapes from reduced crop. The grapes are harvested by hand and gently processed controlled fermentation technology. This gives our wines unique, individual character. Wide range of predicate wines complements the ice wine and straw wine, both in white, and blue varieties.
As one of the first on the Czech market, these wines are closer to our customers in the normal course of business network. We use our own design bottles and practically the only winery in the Czech Republic for some bottles also cork and wooden labels. Our quality wines we offer in liter bottles, which have an aluminum screw cap and are suitable for use in gastronomy.
Confirms the quality of our wines is the Certificate in International Food Standard level Higher Level and certificate of quality management system ISO 9001 standards.
Our company strives to bring you the wine fresh, clean and energetic, typical for Central Europe. Wines logo Ludwig found in almost all retail chains and many wholesalers.
Geography
Central Region - Solutions
Headquarters, business and administrative division of the company were set up in the main office in solutions in the Central Region, 2 km north of the capital city of Prague. This location provides a good position to distribute wines for retail sale in Prague and throughout Central Bohemia.
Moravia
Production center for our company's plant in Bořetice. Here is a modern bottling line, stainless steel tanks for the storage of wines with a protective atmosphere. Furthermore, there mature wines in barrique barrels, will be newly built in 2015 mill, with subsequent processing. In the manufacturing base in Bořetice is also a distribution warehouse for the distribution of wine to wholesalers throughout the country.
The vineyards
In the village Moravská Nová Ves, we have a total area of 6 hectares vineyards. Every year we harvest grapes for the production of attributive wines, especially series Archival cellar. Other vineyards with an area of about 10 hectars for production of attributive wines cover an area of villages Němčiky and Bořetice.